THE LATEST TOOLS & TECHNOLOGIES
It is important for today's tech-savvy patients to receive a unique, personalized experience in the office. That's why it's important to provide them with the most accurate and precise measurements to deliver the latest in technologically advanced eyewear.

THE LATEST IN LENS TECHNOLOGY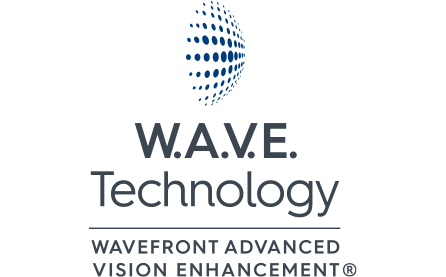 W.A.V.E. TECHNOLOGY 2™

Wavefront Advanced Vision Enhancement identifies and reduces High Order Aberrations in the lens, resulting in clearer, sharper vision at any distance, as well as greater color contrast and wider fields of vision. W.A.V.E. Technology 2 customizes wavefront control to the patient's visual requirements, resulting in sharper vision at all distances and in all lighting conditions, even at night. W.A.V.E. innovation is incorporated in all Varilux lenses and Eyezen+ lenses. 

Get More Info
XTEND™ TECHNOLOGY

This unique design calculation allows patients to see multiple distances in a single gaze direction. It significantly extends vision within arm's reach so patients no longer have to move their heads to find the "sweet spot" in the lens. The Xtend innovation is included in the Varilux® X Series™ lenses.

Get More Info
NANOPTIX™
Our revolutionary patented semi-finish blank with a unique shape delivers the lowest distortion, resulting in virtual elimination of that "off balance" feeling. Nanoptix Technology combines a patented lens shape and a unique optical design calculation to control magnification and distortion throughout the lens. Nanoptix is incorporated in the Varilux X Series lenses.

Get More Info
SYNCHRONEYES™
SynchronEyes Technology calculates both right and left lenses as a pair, which allows patients to transition from near to far and every distance in between smoothly and effortlessly. SynchronEyes Technology is incorporated in Varilux X Series lenses.

FLEX OPTIM™ TECHNOLOGY
A tailor-made solution which stretches a wearer's useful vision zone by up to 46%, granting the wearer the postural flexibility to see a given focal point from many angles. Flex Optim™ Technology is available exclusively in Varilux Comfort Max lenses. 

EYEZEN+
Eyezen+ enhanced single vision lenses provide major benefits that ordinary single vision lenses cannot—defense against digital eye strain†, reduced exposure to Harmful Blue Light**, and sharper vision than traditional single vision lenses. Eyezen+ lenses reduce exposure to Harmful Blue Light, and come in four unique designs containing varying levels of accommodative relief. With the Eyezen+ 0 design, Eyezen+ lenses are now available for all single vision age groups.

Get More Info

CRIZAL
The patented Pad Control System™ allows lenses to be blocked for edging and mounting, allowing Crizal to be the most cleanable lens available. The High Surface Density™ (HSD) Super Hydrophobic layer repels water, smudges, and sweat for cleaner, more durable lenses. Anti-Reflective Layers minimize glare for more comfortable vision and a more attractive appearance. And the SR Booster™ Layer provides maximum scratch resistance with a glass-like surface.
Multi-Angular Technology™ is a calculation process that accounts for an increased range of light sources. Normally, no-glare products are designed to reduce reflections of light striking the lens from straight ahead—specifically, for a "cone" of light striking the lens within 15⁰ of straight ahead. Multi-Angular Technology expands that angle to 45⁰. Optimizing the no-glare stack (with the introduction of a nanolayer in the Crizal stack) for a wider range of angles allows the designer to reduce the overall reflection of the lens, which increases clarity for the wearer.
Get More Info
Get customized training on Essilor lenses, marketing materials, and more.
* Standard clear lenses filter approximately 5% of Harmful Blue Light.
† For Eyezen+ designs 1, 2, and 3 containing accommodative relief.
** Arnault E, Barrau C, Nanteau C, Gondouin P, Bigot K, et al. (2013). Phototoxic Action Spectrum on a Retinal Pigment Epithelium Model of Age-Related Macular Degeneration Exposed to Sunlight Normalized Conditions. PLoS ONE 8(8): e71398. doi:10.1371/journal.pone.0071398 (August 23, 2013). Identified Harmful Blue Light through in vitro experiment on swine retinal cells, where the most toxic wavelengths are high energy visible light falling between 415-455nm on the light spectrum (blue-violet light).